MEMORIALS - I
Through 2010
-----------------------------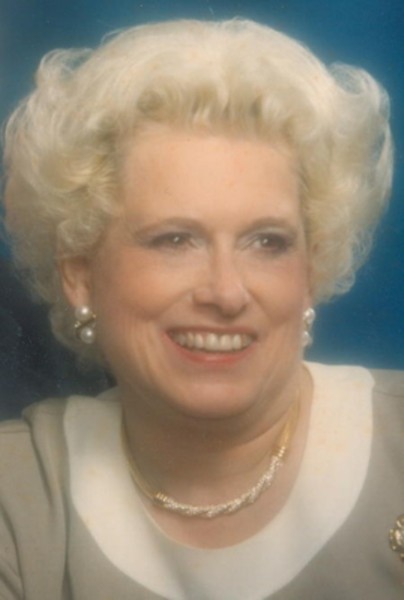 Carol McGee Randolph
On November 11, 2010 Carol Randolph passed into God's arms.

Carol was born February 23, 1943 in Jersey City, New Jersey. She moved to this area in 1960 and graduated from TJ in 1962 and then Port Arthur College. She was employed by General Adjustment Bureau.

She was preceded in death by her parents, George C. McGee and Jacqueline LaCroix McGee.

Surviving relatives include her husband of 45 years, Dr. Harvey H. Randolph, Jr. of Port Neches, Texas; 4 children, Harvey H. Randolph III of Port Neches, Texas; Dana Lynn Randolph of Austin, Texas; Todd Randolph and wife, Tracy of Suwannee, Georgia; John Randolph and wife, Tiffany of Tomball, Texas; sister, Laurie Ann Tesler of New Braunfels, Texas and 3 grandchildren.

She had been active with the CYO and Choir Director for St. Joseph Catholic Church. She served Boy Scouting as a Den Mother and Cub Scout Trainer and also attended several times at the Philmont Training Center. Carol was the recipient of the District Award of Merit and the Eagle District Johnny Tauber Award. She was also a member of the Daughter's of the American Revolution.

Memorial services will be held Monday, November 15, 2010 at 2:00 p.m. at Levingston Funeral Home in Port Neches with Rev. D. Stephen McCrate officiating. Visitation for family and friends will be held Monday, November 15, 2010 at 1:00 p.m. until time of service at the the funeral home.

Memorial contributions may be made to Boys Scouts of America Three Rivers Council Randolph Campership Fund.
------------------------------------------------------------------
Here is the brochure put out at Hilton's Memorial Service July 21, 2010.
Some friends who were there, Johnny Lewallen (63) who was at Hilton's wedding, and Floyd Gaspard (65) told us that Hilton had been in bad health for some time. He was diabetic and it had become progressively worse.
I didn't know Hilton in high school, 535 in our class, remember. But in the early 80's I started back at Lamar PA to work on finishing my college work . Lamar PA was phasing out the drafting classes where Hilton was the instructor, so we ended up in some classes together as we both were looking to get our Batchelor Degrees. We had some great talks as we had much in common, rode together to class.
Since we both were trying to get better jobs, one thing I will always remember him saying at the time was "we are in our 40's, we may never work again". I just didn't feel that way and I became gainfully employed. We both ended up with better jobs.
I managed to see him a few times shortly after that but sadly I never did get to talk to him again. I still consider him a classmate, a friend, and someone who I will miss.
Wayne Taylor
Class of 62
----------------------------------------------------------
William "Bill" Anthony Piggott Sr., 66 of Kirbyville, passed away Friday , January 1, 2010 at his residence. A memorial service will be 6pm Wednesday, January 6, 2010 in the chapel of Broussard's in Nederland.
Mr. Piggott retired as a pipe fitter for the Local 195. He served his country in the United States Marine Corps. Mr. Piggott enjoyed fishing at the beach, his family and martial arts.
Mr. Piggott is survived by his daughter, Dina DeBoer and her husband Kyle of Tampa, Florida; sons, William Anthony Piggott Jr. and his wife Billie Jean of Van Vleck, son, Mark Piggott and his wife Melissa of Kirbyville; five grandchildren, Mark Jr., Matthew and Michael Piggott all of Kirbyville, Paris and Alexis DeBoer of Tampa, Florida; two sisters, Sarah Hallmark and her husband Waymon of Port Acres, Donna Schaefer of The Woodlands. Complete and updated information may be viewed at broussardsmortuary.com.
--------------------------------------------------
Bill was one of the six of us from this area who went to Parris Island together on June 20, 1962. We were in the local Marine Reserve for the next 4+ years but were in different platoons so I seldom saw him. Sadly had not seen him since those days. We hear that he had been in poor health for a number of years.
We will miss him as being a part of our TJ past, our Marine Corps past, and someone who reminds us of a bygone era when we were young and full of life.
Simper Fi, Old Buddy.
Wayne Taylor
TJ 1962
--------------------------------------------------------------------------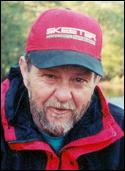 Charles G. "Gerald" Thibodeaux

Charles G. "Gerald" Thibodeaux, 65, of Bridge City, Texas passed away on Monday, November 23, 2009, at his residence. He was a resident of Bridge City for the past 33 years and was a former resident of Port Arthur. He served in the Air Force and was retired from Southwestern Bell with 29 years of service.

He was preceded in death by his father, Charles Houston Thibodeaux and sister, Brenda Chauvin. He is survived by his wife, Peggy Thibodeaux of Bridge City, Texas; mother, Lucille Thibodeaux of Groves, Texas; daughters, Charleen Thibodeaux of Salida, Colorado and Jennifer Raggio and husband Cory of Bridge City, Texas; Grandson, Dylan Dixon of Salida, Colorado; brother, Paul Thibodeaux and wife Wendy of Vinton, Louisiana; sister, Pat Slott and husband Gary of Groves, Texas.

He was very much loved by his wife, daughters, son-in-law and grandson. He will be dearly missed. We Love You Daddy. A gathering of family and friends will be held on Tuesday, November 24, 2009, from 4 p.m., until 8 p.m., at Grammier-Oberle Funeral Home. Funeral services will be held on Wednesday, November 25, 2009, at 2 p.m., at Grammier-Oberle Funeral Home Chapel with burial to follow at Greenlawn Memorial Park. In lieu of flowers contributions may be made to; The American Cancer Society.
Charles G. "Gerald" Thibodeaux
Life has not been fair this year to the Class of 62, or to me. I lost two of the greatest guys ever, my oldest friends.
I suppose I first met Gerald in high school. But among the big school TJ was at the time, he soon became more than the usual friend. Probably his most redeeming quality then, and throughout the rest of his life, was his ability to laugh and to make you laugh. We played some sandlot football back then at Lee School.
After high school, he enlisted in the Air Force, and was able to travel all over the world. He also met some famous pilots throughout his travels. His pride in his service stayed with him his entire life. He wrote me from Thailand and other places, I still have some of his letters boxed away. When home on leave, we met and shared stories. His were duzies.
When he finished his tours he settled in Houston, working at NASA. I spent time at his apartment there. One of his pride and joys there was a new Corvette. His favorite song at the time was "Proud Mary", we would drive around Houston listening to that song. It was in Houston where he met his first wife. Eventually they settled back here, he went to work for the Phone Company, and his territory was Port Arthur, all of it.
To me he was one of the smartest guys I ever met without formal college. This was probably attributed to the great schools we had back then. In the Air Force, they quickly recognized this and he was trained in electronics and communications from then on. Over the years he picked up knowledge of computers that made him an expert, without ever taking a class.
About 12 years ago I was unemployed and his truck motor was going bad. He paid me to replace it, taking me nearly two weeks to do it alone. He probably could have had a shop do it in a couple days, but that's the kind of guy he was, eager to help a friend.
For the last 6-7 years he would email me every single day. He would find pictures, jokes, poems, and great information. Whenever I traveled in his area, I visited him. He had stories to make you laugh. Early this year, the emails stopped. When trying to email him, nothing. It took a message from his sister to tell us that he was terminally ill, that he even stopped contact with his family. It was his decision to handle it that way, I had to respect it. So essentially I lost him before he died. That didn't dampen my love for the guy.
He was a great family man to Peggy and his daughters. He loved his house and I think when it was devastated by Hurricane Ike, he started to die then. He always loved Port Arthur, loved TJ, and the Class of 62 even though he didn't participate in our reunions.
He is history now, part of the life we grew up in, the town we all loved, the people we lived life with, and the classmates we will never forget.
Wayne Taylor
Thomas Jefferson - 1962
Gerald loved this picture, he sent it to me at Christmas 2007. He had a new camera and it took very good pictures. This was his entire family, including grandchild and dog.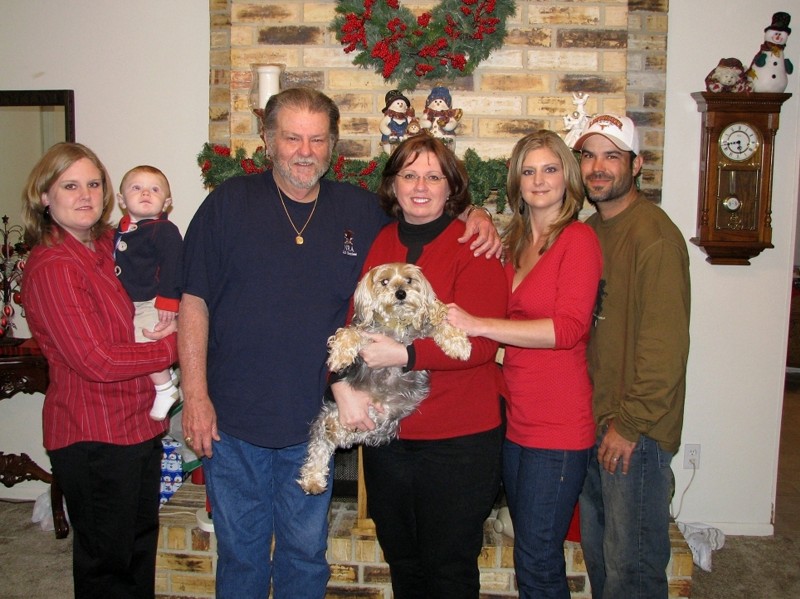 Finally, he sent me this poem at the following New Years. I think he lived it and loved it. It should make all of us think. To me, it is his legacy.
HAPPY NEW YEAR FROM OUR HOUSE TO YOURS
You know, time has a way of moving quickly
and catching you unaware of the passing years.
It seems just yesterday that I was young,
just married and embarking on my new life with
And yet in a way, it seems like years ago, and
I wonder where all the years went. I know that
And I have glimpses of how it was back then
and of all my hopes and dreams... But, here it is..
the winter of my life and it catches me by surprise...
How did I get here so fast? Where did the
years go and where did my babies go? And where
did my youth go?
I remember well... seeing older people through
the years and thinking that those older people
were years away from me and that winter was so
far off that I could not imagine fully what it would
And so, now I enter into this new season of my
life unprepared for all the aches and pains and
the loss of strength and ability to go and do things.
But, at least I know, that though the winter has come,
and I'm not sure how long it will last...This I know,
that when it's over...it's over....Yes , I have regrets .
There are things I wish I hadn't done ,,,,,things I
should have done. But indeed, there are many things
I'm happy to have done. It's all in a lifetime.. .
So, if you're not in your winter yet...let me remind you,
that it will be here faster than you think. So,
whatever you would like to accomplish in your life
please do it quickly!
Life goes by quickly So, do what you can today,
because you can never be sure whether this is your
winter or not!
You have no promise that you will see all the seasons
of your life...so, live for good today and say all the
things that you want your loved ones to remember...
"Life is a gift to you. The way you live your life is
your gift to those who came after. Make it a
fantastic one."
LIVE IT WELL
FROM OUR HOUSE TO YOUR HOUSE!!
Gerald, Peggy & Meaux ( The free dog )
----------------------------------------------------------------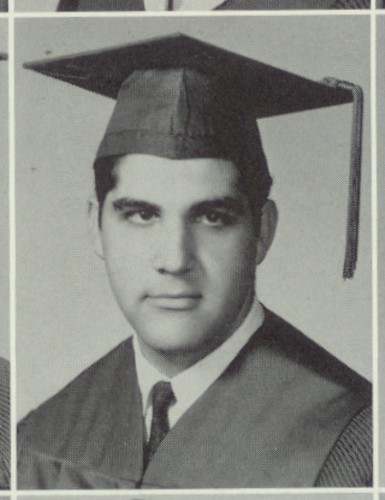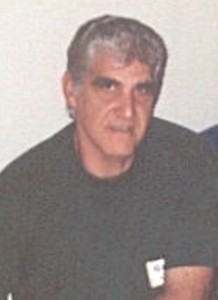 My good friend Robert Gallio passed away on Friday, Nov. 6 at his home in

Dallas

. Robert was having some muscular problems on his leg and was in physical therapy. This was aggravated by some stomach problems and further complications.
Robert was a native Port Arthuran of Sicilian heritage and graduated from Thomas Jefferson ('62), Lamar University and the University of Houston Pharmacy School. He started his professional career in

Beaumont

and

Houston

but later relocated to the Dallas area to be near his Mom.
Robert leaves behind his wife Sheila, his daughter Kristin and one grandson. You might recall his twin sister Sandra (TJ-'62) and his sister Mary (TJ-'63). I saw Sandra and Mary at the funeral service and they are doing well.
Just like many of our class friendships, Robert and I met in the seventh grade at Woodrow Wilson. He was a close friend with a big heart and I will miss him.
TJ-62
------------------------------------------------------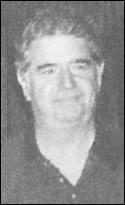 James Wilson Lewis Jr.
James Wilson Lewis, Jr. 65, of Garland, passed away Saturday, October 24, 2009 at Medical City Hospital in Dallas after a 2 months long battle with cancer. James was born in Rosebud on February 27, 1944 to J. W. and Opal Lewis. James was a 1962 graduate from Thomas Jefferson High School in Port Arthur and a 1967 graduate from Lamar University in Beaumont.

He also served 4 years in the Army Reserves. James worked for U. S. Steel in Port Arthur for 19 years and retired in 2003 from Brockway International in Dallas. James was preceded in death by his mother Opal Stephens Lewis and his father, J. W. Lewis, Sr. He is survived by his wife, Kathy Broadway Lewis of Garland, one son, Jason Lewis of Garland; one daughter, Jessica Lewis of Mesquite and two grandsons, Jordan Lewis and Julius Hart, both of Mesquite.

Memorials can be made to St. Jude's Children's Hospital or the American Cancer Society. Green Funeral of Ferris Texas is in charge of arrangements.
This is one of the most difficult things I have ever had to do, put into words my feelings for one of my oldest and dearest friends, James Lewis.
Actually I am still in denial, still not totally believing it. I keep thinking that the phone will ring and I will hear those two words heard so often, that brought such a joy to me - "Wayne ..... James".
I don't remember just when I first met James, sometime in high school, among the 2,000 we had in school at the time, we crossed paths. At one time I began riding to school with him, with my cousin Bing Formagus (TJ63), and Margaret McDaniel (TJ62). Since she still had problems with a broken arm and leg from that car wreck with Alan Temple (TJ60), she always rode in the front. James drove a 1955 Ford, with nice loud pipes.
Then in January 1963, after six months in the Marines, I started at Lamar in Beaumont. James was going too and I rode with him there. It was about that time that he got me interested in Chevy's, and in particular Chevy engines. I eventually got around to rebuilding my own, after buying an engine from him. In fact, the first engine I built I finished in November 1963, installed it in a 1955 Chevy, and drove it the first time by myself to Lamar on Friday November 22, 1963. I didn't have a radio in it yet but as I left Beaumont about 12:30, the transistor radio on my dash was crackling with much static. When I got home, he called me to turn on the TV.
Back then in PE at Lamar, you chose your sport. We took the same PE class and chose Tennis/Badminton in January 1964. Since it was winter we mostly played Badminton in the gym, and we were partners. Although he was big, he was athletic. He was the front guy, covered every bit of the front, me with my speed was the back guy. We proceeded to win every single match every class, to the chagrin of some. One team, Charles Jenny (TJ63) and Charles Oubre (TJ63) were good but we still managed to beat them in the end. We were a terrific team. They would get so frustrated. Finally, the last class day they did finally beat us, our first loss.
I dropped out of Lamar after that and didn't see James a lot. Since I was playing softball everywhere, he did enlist me to play in a tournament with his team in the early 70's. We got together on a few projects but it was about that time they moved to Missouri. We wrote back and forth, sometimes his letters were just 2-3 lines to say Hi. I would toss letters into a drawer, and I still have them in a box. They moved to Cincinnati, then finally Dallas, his letters always coming. Since the modern email age, there are no hard copies of our correspondence, but I have many of his emails saved electronically.
We worked great as a team. He was the fast guy, he could drive a car into a garage on a Friday night, rebuild and replace the engine, then drive it out Sunday night. There would be loose wires and some missing bolts, but it ran. I was just the opposite, meticulous, would take my time and make sure every bolt was just right, every wire in place. But it would take me several weeks to do the job. We balanced each other out perfectly. His knowledge of Corvettes was immeasurable, his ability to paint a car, unmatched. Although he was always a big guy and would say someone needed to be punched, I never in my life ever heard of him getting into any real fights. He was just a big pussycat.
I bugged him for years about coming to a Reunion. Since I was playing softball all of every summer, I never attended any myself until 1992. But he finally gave in and said he was coming in 2007. I think he genuinely had a good time and, like most who never attended before, find that classmates are much different than they were way back in high school. In the final analysis, I am so glad that he was here and we have those memories and pictures to remember.
When he made the visit down here last November, he made sure to visit some old friends devastated in Bridge City by the hurricane. We went to Ray Mathern's place, then Gerald Thibodeaux. James was so glad to see them. One other thing. On trips down he would drive into downtown Port Arthur. You could see the pain over those sights.
He was always big but before he retired he worked the last 4-5 years at a straight night job. It had to take a toll on him, he had many small physical ailments that manifested itself and he finally had to retire early. He tried to stay active but he was always sick of one thing or the other.
His last visit to my house was in early April 2009. He was looking real good, had lost weight, was real spry. I got him involved in buying some guns and he was really elated. There seemed to be no reason to take any pictures, to worry about anything. But when he started having problems about July, his ordeal started. His emails after than belied his worries, but he would always say he was trusting in God. On his death bed, he was thinking of his friends, bequeathing his beautiful Corvette to a close friend. Sadly it wasn't in his Will so his last wishes were not carried out.
We have lost a genuinely GREAT GUY. My life is better for having known you, James Wilson Lewis.
Wayne Taylor
Class of 62
---------------------------------------------------------------------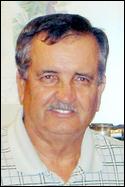 Richard Arland Joffrion
GROVES- Richard "Rick" Arland Joffrion, 65 of Groves, Texas went home to be with our Lord and Savior Jesus Christ, Tuesday September 1, 2009.

Rick was born October 4, 1943 in Port Arthur, Texas to Francis L. and Alfreda Patin Joffrion. He was a resident of Groves for over 46 years. He was a retired general line supervisor of transmission and distribution for Gulf States Utilities-Entergy. He was an avid football and baseball fan and loved wood-working, however what brought him the most joy in life was spending time with his precious grandchildren, Kristen, Jillian, Sam and Jude. A visitation will be from 6:00p.m.-8:00p.m., Friday September 4, 2009 at Levingston Funeral Home in Groves. Funeral services will be at 10:00 a.m., Saturday September 5, 2009 at Levingston Funeral Home with Reverend Charles Miller officiating.

Rick was preceded in death by his parents Francis L. Joffrion and Alfreda Patin Joffrion; sisters, Evelyn Swan, Margaret Abel and Dorothy Collins. Survivors include his wife of 46 years, Carolyn Moore Joffrion; daughter, Kelly Verret and husband, Clint of Nacogdoches, TX; grandchildren, Kristen, Jillian, Samuel Verret and one great-grandchild, Jude Verret all of Nacogdoches, TX; one brother, James Joffrion of Groves; sisters, Frankie Waller of Groves and Betty Brunow of Port Arthur; and numerous nieces and nephews.

Pallbearers will be Charles Moore, Larry Moore, Charles Plumhoff, Ben Rogers, Carl Rose, and Jeff Tomlin. Honorary Pallbearers are James Joffrion and General H.E. Tom Collins. Friends wishing may send memorial contributions to: Groves First Baptist Church; 4000 Grant Avenue; Groves, Texas 77619.
-----------------------------------------------------------------------------------------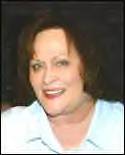 Bonnie "Kay" Adams Pulliam - NEDERLAND-
Bonnie "Kay" Adams Pulliam, 64, of Nederland passed away Monday, December 1, 2008 at Christus Hospital St. Mary in Port Arthur surrounded by family and friends. Graveside services will be 11:00 AM Friday, December 5, 2008 at Greenlawn Memorial Park in Groves with Rev. Kevin Sumler officiating. A gathering of family and friends will be from 5 to 8 PM Thursday at Broussard's in Nederland.
Bonnie was born March 7, 1944 in Port Arthur to Melvin E Adams Sr. and Dorothy Moro Adams. She lived in the Port Arthur and Nederland area all of her life. Bonnie retired from the Jefferson County Sheriff Office and also worked for Gulf Oil Corporation in Port Arthur. Bonnie was a member and served as a secretary for the OCAW Local 4-23 in Port Arthur. Through out her life, she had many interest from traveling and riding dirt bikes in her younger days to cooking, craftwork and genealogy in her later years. But during the course of her time with us her most memorable and cherishable devotion was to her friends, family and most of all her grandchildren whom she loved unconditionally.
Bonnie is survived by her Son, Thomas B. "Trey" Pulliam III and his wife Meredith of Nederland; two daughters, Tammy Kay Price and her husband Kevin of Bridge City, and Dena Sue Rambo and her husband Kenneth Sr. of Vidor; her mother, Dorothy Moro Adams of Nederland; brother, Melvin Adams Jr. of LaBelle; also ten grandchildren, Pamela Mae Roy, Kenneth Rambo Jr. Lance Eitel Jr., Kaylene Rambo, Kara Roy, Kourtney Roy, Easton Pulliam, Kolton Frazier, Emmilee Price, and Amanda Price. Complete and updated information may be viewed at broussardsmortuary.com
--------------------------------------------------------------------------------------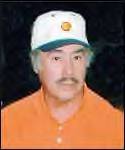 Alfred "Butch" Perez

PORT ARTHUR- Alfred "Butch" Perez, born September 19, 1943 in Port Arthur, Texas to parents, Cirilo Perez and Margaret Flores Died Saturday, November 1, 2008 at St. Mary's Hospital. He was a lifelong resident of Port Arthur and a member of Our Lady of Guadalupe Catholic Church. Butch retired after 25 years as a pipefitter/gauger from Shell Pipeline. He served in the U.S. Army from 1965 to 1967.

Butch's passion for baseball began at a early age and continued until 1980 or so, ending with the OLG Old-timers Fast Pitch Softball Club. He had the distinct honor to catch one of the games when the King and his Court toured Port Arthur. He coached some of the girl's softball teams when his daughters played softball. He was a loving, generous father and friend, who was always willing to help in any capacity he could. He will be sorely missed by those who knew him.

A visitation for family and friends will be held on Tuesday, November 4, 2008 at Clayton Thompson Funeral Home in Groves, Texas with a rosary recited at 6:00 P.M. Funeral Mass will be on Wednesday at 10:00 A.M. at Our Lady of Guadalupe Catholic Church with Rev. T.R. Blanco and Rev Stephen McCrate concelebrating.

Butch was preceded in death by his father Cirilo, nephew David Perez and brother, Emile "MeMe" Perez. His is survived by his wife of 40 years, Maria Aguilar Perez, daughters, Daphne Perez and husband Jeff Martin and Lacey Perez of Austin, Texas, Ali Blasé Dupuis and husband Kevin of Kingwood, Texas, Grandsons, Gage Perez Peterson, Eli Dupuis, granddaughter, Arianna Dupuis. He is also survived by his mother, Margret Perez, sister Mary, Delores, brother Arthur Perez, all of Port Arthur and numerous nieces and nephews.
----------------------------------------
I am reminded of something that happened long ago concerning Butch and me.
It was around 1969 or 70 and we were on the same Fast Pitch Softball team. We were in Austin to play in a tournament. Upon arriving on a Friday night, not knowing where to go, I joined five other guys in another car to head out to get some beer and see the sights. Butch was in the back seat with me and another guy I believe sitting between us.
The guy in the right front broke out a "rolled" cigarette, took a puff, and passed it around. All took a puff then when it was held out to Butch, he said "No". Then to me, I said "No thanks". Yes, Butch and I was the only ones to "pass". The other guys were younger, some right out of high school.
I know of one of the other guys who eventually got into it bad, pretty wife left him taking his kids. His life became messed up pretty bad.
Guess we were raised better at a time when we respected the law and knew right from wrong. We played the game for many years thereafter, we knew that taking care of our bodies was very important.
Wayne Taylor
---------------------------------------------------------------------------
Margaret Marie McDaniel DuCroz


Published March 01, 2008
Margaret Marie DuCroz, 63, of Brazoria died Friday, February 29, 2008, of complications from a lengthy journey with lung cancer. Her loving husband, Charles DuCroz, was by her side.

Margaret was the daughter born September 5, 1944, in Hemphill, Texas, to the late Maggie and Jack McDaniel. Margaret lived in the Brazoria area for 44 years. She had a passion for cooking, bird watching, traveling the world and, most of all, her family.

Her love, courage, wit and determination always will be treasured by her husband, Charles; daughters, Dana Smathers of Argyle, Julie Phillips of Fort Worth, Diana DuCroz of Houston, Deborah Cochran of New Braunfels and Dawn Sherrill of Austin; sister, Mary Jordan of Beaumont; great aunt, Lula Mae Lay of Nacogdoches; and grandchildren, Ryan Rivera, Cullen Cochran, Kayla Cochran, Connor Cochran, Wesley Sherrill and Reagan Sherrill.

In celebration of her life and as a tribute to how she lived it, her family requests that you pay an act of kindness to someone, to share your laughter and to keep on smiling.

Margaret's family will receive friends on Saturday, March 1, 2008, from 4 p.m. until 7 p.m. at Baker Funeral Home in Brazoria.

Funeral services will be held Sunday, March 2, 2008, at 2 p.m. at Baker Funeral Home Chapel in Brazoria with Ken Petro officiating.

Interment will follow at the Brazoria Cemetery.

Rick Rives, Mike Cochran, Steve Sherrill, Randy Smathers, Dan Moser and Ryan Rivera will be serving as pallbearers.

Memorial contributions to the American Cancer Society and Hospice Foundation of America will be appreciated.

Arrangements are under the direction of Baker Funeral Home, 118 W. Texas, Brazoria, Texas 77422. (979) 798-2128.

Condolences may be left by signing the Guest Book at www.bakerfuneralhome.net.
Jean Ann Parker

PORT ARTHUR - Jean Ann Parker of Port Arthur passed away on December 21, 2007 after a long battle with cancer. She was born on March 18, 1944 to O. B. Parker and Eula Mae Parker.

She graduated from Thomas Jefferson High School and spent most of her adult life in Houston. She retired from Shell Oil Corp. in 2005 and moved to Port Arthur.

She was preceded in death by her father O. B. Parker.

She is survived by her mother Eula Mae Parker, brother James K. Parker of Thorton, Co. along with his two children Lindsey Parker, Leah Thompson and Grandson Daniel Goans, brother Ruelle Parker of Groves his wife Lana, children Tamara Greer of Austin, Charisse Short of Nederland and her children Phoebe and Trey.

A visitation will be held on Sunday, December 23, 2007 from 4 P.M. to 8 P.M. at Clayton Thompson Funeral Home in Groves. Funeral service will be on Monday, December 24, 2007 at 10:00 A.M. in the Thompson Memorial Chapel at Clayton Thompson. Entombment will follow in Greenlawn Memorial Park.
-------------------------------------------------------
John F. Davis
Port Arthur- John Davis, 63, of Port Arthur passed away Sunday Oct 21, 2007 at the Medical Center of Southeast Texas. John was born February 21, 1944 in Port Arthur to Claude and Jessie Davis. He was a lifelong resident of Port Arthur. John worked at Texaco and in later years was head of security at Lamar University of Port Arthur.
A gathering of friends and family will be Tuesday October 23, 2007 from 8-10 AM at Clayton Thompson Funeral Home. There will be a graveside service at 10 AM at Greenlawn Memorial Park.


John is preceded in death by his parents and his sister Donna Elliott. He is survived by his wife Julie Davis of Port Arthur, daughters Jennifer Barroeta of Lumberton, Katherine Welch of Groves, the mother of his children Sandra Davis of Beaumont, Brother David Davis of Groves, sisters Joyce Evert of Groves, and Phyllis Lancon of Beaumont, three stepsons Luis Sherlinee Jr., Oscar Sherlinee, and Obed Sherlinee. John is also survived by his grandchildren Jada Belanger, Austin Taylor, and Judith, Michael, and Daniela Barroeta , three step grandchildren James Sherlinee, Megan Sherlinee, Luis Sherlinee III, Diego Sherlinee, and Rosa Elena Sherlinee.
----------------------------------------------------------------------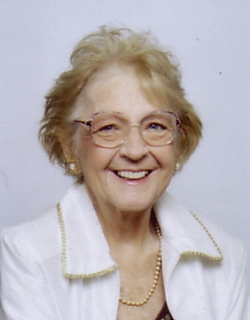 Cecile Yvonne Burke Bonnette
June 3, 2007

CECILE YVONNE BURKE BONNETTE, 63, of Houston, Texas, passed away on Sunday, June 3, 2007, following a year long battle with pancreatic cancer. She is preceded in death by her parents, Cliff and Iona Burke; her brother, Keith Burke; and her niece, Shena Roshto, all of Port Arthur.Mrs. Bonnette is survived by her husband, Randall Bonnette, of Houston; two daughters, Bonnie Bonnette of Sugar Land and Heather Perez and husband Joaquin of Houston; four young grandchildren, Brittany Norman, Alexander Norman, Liam VanHorn-Bonnette, and Lillie Cecile Perez; and her brother, Cliff Burke, of Port Arthur.

She was a loving and generous wife, mother and grandmother who will be missed terribly by her family. She found great joy in being a wife and mother, but nothing was more special to her than her grandchildren.
Cecile was born on November 19, 1943, in Fort Robinson, Nebraska, where her father was stationed during World War II. The family moved back to its home city of Port Arthur, Texas, after the war concluded.
She moved to Houston, Texas, with her husband and children in 1981, but she always considered Port Arthur to be her home.

She retired in November of 2006 after many years as an educational diagnostician and special education teacher in the Aldine Independent School District. She was a member of St. Elizabeth Ann Seton Catholic Church in Houston, Texas.

A Visitation will be held on Tuesday, June 5, 2007, beginning at 5 p.m. at Saint Maximilian Kolbe Catholic Church, 10135 West Road, Houston, Texas. A Rosary will be held the same evening at 7 p.m. Funeral services will be held at Cypress Fairbanks Funeral Home on Wednesday, June 6 at 10 a.m. She will be interred in Greenlawn Memorial Cemetery in Port Arthur following a Graveside Memorial service that afternoon at 3 p.m.
See online tributes at www.cyfairfunerals.com
----------------------------------------------------------
Barbara Jo Burge


Barbara Jo Burge, 63, of Lake Charles, La. passed away on Saturday, March 17, 2007 at her home. She was born on December 8, 1943 to Beatrice Theriot Fontenot and Voorhies (Blackie) Fontenot in Port Arthur. She graduated from Thomas Jefferson High School and was a homemaker. She has been living in the Lake Charles area for the last two years. Barbara enjoyed gardening, tending to her Flowers and working on crafts. She was a mom to many and will be missed by all who knew her. Visitation will be on Monday evening from 5 P.M. to 8 P.M. at Clayton Thompson Funeral Home. Memorial Service will be at 11:00 A. M. Tuesday, March 20, 2007 at Clayton Thompson with Pastor Jerry Snider, officiating. Cremation arrangements are under the direction of Clayton Thompson. She was preceded in death by her parents and her sister, Novella Choate. She is survived by her loving companion, Hershell Milligan of Orange, Texas and his children, daughters, Kristie Burge of Lake Charles, La. and Buffie Burge of Brenham, Texas, her sons, Darren W. Burge and his companion, Lisa Hall of Lake Charles, La. and Dustin W. Burge of Port Neches, Texas and four grandchildren and one great Grandchild. She is also survived by her sister, Connie Bourgeois and her husband, Gene of Groves, her brothers, Noson E. Fontenot and his wife, Michele of Bridge City and Cedric J. Fontenot and his wife, Elizabeth of Port Arthur, Texas along with Numerous nieces and nephews. In lieu of flower donations to the Cameron State Bank, 135 W. McNeese St., Lake Charles, LA in the name of Barbara. 5200 39th St. Groves, TX 77619 (409) 962-8336
----------------------------------------------------------------------------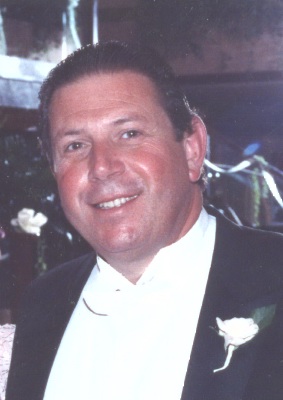 (PA NEWS FRONT PAGE HEADLINE, 11-03-2006)
LOCAL MAN OF MANY HATS DIES
By Amy Moore
The Port Arthur News
PORT ARTHUR— He was a lawyer, an entrepreneur, a presidential appointee, a philanthropist and a published author. Kent Simpson Foster was all of this and more to those who knew him closely. The man of many hats was a lover of life and took advantage of every moment he had to make the most of his time.

Foster, 62, died Monday at his home in Houston. The Port Arthur native graduated from Thomas Jefferson High School in 1962 and spent his life learning all he could about every subject that interested him. "Once my dad found in interest in something, he jumped in with both feet researching the subject," said Foster's daughter, Kenlyn Foster-Spence.

After high school, Foster's interest was education and he graduated from the University of Southern Mississippi with an accounting degree and then pursued more knowledge at Baylor University, where he earned his law degree. After practicing law in Port Arthur for several years, Foster then enrolled and completed courses in Pepperdine University, Georgetown University, and Tufts University. Foster owned several businesses, including radio stations, television stations, cellphone companies, and even a coffee shop business.

It was in 1988 when David Carmen, a Washington lobbyist and CEO, first met Foster on the presidential campaign for Jack Kemp. Carmen described Foster as being a man who was committed to being active and helping for no reason other than he had a big heart.
"To me, Kent represents the best that Texas has to offer...he was quiet in his presentation, but loud in his actions" said Carmen in a telephone interview Thursday. "I'm really going to miss him," he added. Foster was appointed to the United States Customs by President Ronald Reagan, and maintained his position through the presidency of George H. W. Bush. Foster also worked with OPEC.

Foster's children remember their father as "married to his work" and a man who never needed an alarm clock. "If he had an idea in the middle of the night, he'd get up and start researching," said Foster's son, Clay.

The humanitarian had a passion for racehorses and jazz music and spent his last few days sharing those passions with his grandchildren. He bought his grandson, Kelson, a saxophone, and his granddaughter, Campbell, a clarinet, hoping to instill in them a piece of himself.

Services for Foster will be at 3 p.m., Saturday, November 4 at Grammier-Oberle Funeral Home in Port Arthur. In lieu of flowers, the family asks that contributions be made to the American Cancer Society.
(PA News Obituary, 11-03-2006)
Kent Simpson Foster
PORT ARTHUR - Kent Simpson Foster, 62, of Port Arthur passed away on Monday, October 30, 2006, in Houston, Texas.

Kent was born on August 21, 1944, in Port Arthur, Texas to Vera Claudine Foster and Halsey Burton Foster. He was a very intelligent young man and had many interests during his childhood, such as being an Eagle Scout. He graduated from Thomas Jefferson High School in 1962, attended the University Southern Mississippi and was a member of A.T.O. Fraternity where he once served as president. After graduating with an accounting degree, Kent went to Baylor University. In 1968, he graduated Baylor with a J.D., the same year his daughter Kenlyn was born.
He practiced law in Port Arthur during which time his son, Clay, was born. Kent's thirst for knowledge never ended as he attended many schools such as Pepperdine University, Georgetown University and most recently, Tufts in Boston, Massachusetts. He was also known as an entrepreneur, owning several radio stations and telecommunications companies throughout the United States.
Kent was appointed to many dignitary positions over the years; during the Reagan Administration he served as President of the Overseas Private Investment Corporation and he was named the first Trade Ombudsman in the U.S. Customs Service in 1991 during the Bush administration.

Kent had many passions in life such as horses which he owned and raced; jazz, gospel and blue grass music and sailing his yacht. He loved to travel all over the world, especially to the Cayman Islands where he held dual citizenship. He was a connoisseur of wines and traveled to the Napa Wine Auction on a yearly basis; he collected stamps, automobiles, art and also boots. Kent was thoughtful, caring and always put others first. He will be missed dearly but will be remembered always.

Services will be conducted at 3:00 P.M. Saturday, November 4, 2006, at Grammier - Oberle Funeral Home in Port Arthur with Rev. Chuck Huffman of the United Methodist Temple officiating. Entombment will follow at Greenlawn Memorial Park in Groves. A gathering of friends and family will take place from 5:00 P.M. until 9:00 P.M. Friday, November 3, 2006, at the funeral home. Kent was survived by his daughter, Kenlyn Foster- Spence of Walland, Tennessee; son, Clay Foster and fiancée Merritt Wright of Dublin, California; sister, Sue Foster of Port Arthur; her children Andrew Foster, who took care of his uncle during his final days, Chris Foster and Leighanne Crouch; grandchildren, Kelson Spence and Campbell Spence and one grandchild, who will be named Riley, on the way.

In lieu of flowers "Memorial Contributions" can be made to the American Cancer Society at P.O. Box 4, Port Neches, TX 77651 or the M.D. Anderson Cancer Center at P.O. Box 4486, Houston, TX 77210-4486.

For those unable to attend the services "Tributes" can be sent to the family at www.mem.com.
-----------------------------------------------------------------------------------------------
Harry Paul Logan ----
Kent was one of the good ones. I occasionally ran into him on the "campaign trail" and on one occasion I recall him telling me he had been appointed as Ombudsman with U.S. Customs by President Reagan. This was a very high level and responsible position within U.S. Customs. It was always nice seeing him and no matter where we were in the country, we became two Port Arthur guys, updating each other on old friends and other PA news.
A great guy who will be missed. Our prayers go out to his family.

---------------------------------------------------------------------------





----------------------------------------------------------------------------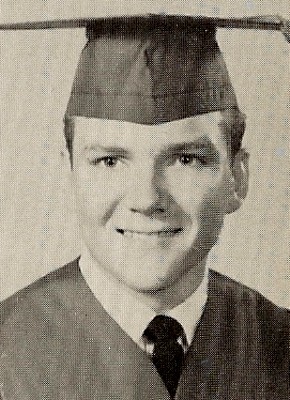 James Paul "Jim" Hutchins, Jr., 60, of Port Neches, Texas, died Sunday, August 1, 2004 at his residence. He was born on August 9, 1943 in Taylor, Texas to James Paul Hutchins, Sr. and Marjorie Gambrell Hutchins.
Mr. Hutchins was a resident of Port Neches for 30 years and had previously lived in Port Arthur. He was a salesman for Sears for over 35 years. He was a longtime member of the United Methodist Temple and Cosmopolitan Lodge #872. He was a veteran of the U.S. Coast Guard Reserve.
Funeral services will be at 2:00 p.m., Thursday, August 5, 2004 at the United Methodist Temple with Rev. Chuck Huffman, officiating. Burial will follow in Oak Bluff Memorial Park under the direction of Levingston Funeral Home in Groves, Texas. Visitation will be Wednesday, August 4, 2004 from 5:00 p.m. to 7:00 p.m. at the funeral home.
Survivors include his wife, Janis Andrus "Jodi" Hutchins of Port Neches, Texas; parents, Marjorie and Paul Hutchins, Sr. of Groves, Texas; one daughter, Dana Murphy and husband, Carl of Ackerman, Mississippi; one brother, Randy Hutchins and wife, Debbie of Port Neches, Texas; two grandchildren, Samantha Murphy and Carly Jo Murphy, both of Ackerman, Mississippi; two nephews, Aaron James Hutchins of Houston, Texas and Caleb Paul Hutchins of Port Neches, Texas.
Friends wishing may make contributions to the Youth Program at the United Methodist Temple, 4101 Hwy. 73, Port Arthur, Texas 77642. 5601 39th St Groves, Texas 77619 (409)962-4455
----------------------------------------------------------------------------------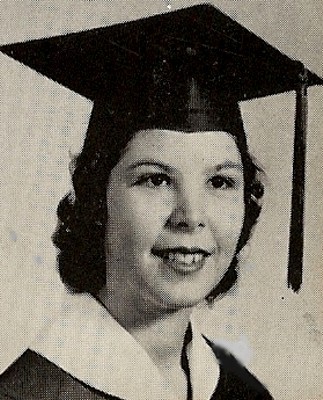 Melanie Ann Herring Bielecki, 60, of Evadale, died Wednesday, July 21, 2004 at St. Elizabeth Hospital in Beaumont. Funeral services will be held at 2:00 p.m. Friday, July 23, 2004 at E.E. Stringer Funeral Home in Buna with burial and Eastern Star Rites at Antioch Cemetery in Buna. Visitation will be from 5:00 to 9:00 p.m. Thursday at the funeral home.

A native of Pt. Arthur, she had lived in Evadale 35 years. Melanie was a member of the Evadale Chapter #1111 of the Order of Eastern Star. Survivors include her husband, F.A. "Polock" Bielecki, Jr. of Evadale; a son, Tony Bielecki, III and his wife, Leslie of Evadale; two brothers, Joe Herring of Beaumont and Steve Herring of Pt. Arthur; and three grandchildren, Steven Bielecki, Sierra Bielecki, and Alicia Jo Bielecki Yust.

E.E. Stringer Funeral Home Buna, Texas (409) 994-3646.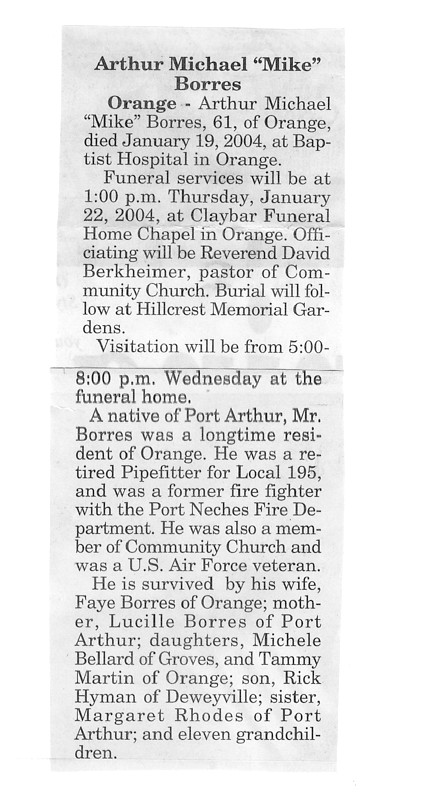 --------------------------------------------------------


--------------------------------------------------------------------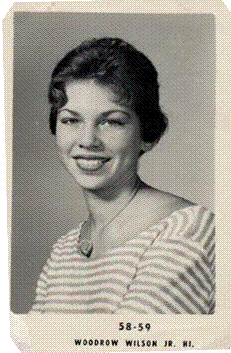 In loving Memory
Gail Aileen Eck Petteway was born on Wednesday, March 29, 1944 and passed away on Tuesday, January 8, 2002 after a long battle with pancreatic cancer. Gail was a dear friend and classmate – one of those people with whom you felt comfortable no matter how long it had been since you had last seen her. Sadness and grief over Gail's early death is felt not only by her family members but also by her many friends. She will be genuinely missed.
My first memories of Gail go all the way back to Woodrow Wilson Junior High School where we first met. I guess you could say those were the "good old days" and oh, what fun we had. I often wonder how we actually survived those early days considering all the crazy things we did.
Once in a while a bunch of us girls would decide to skip school and might end up going some place like Merle Norman for a beauty make over. (Understand, we wanted to look great for the Friday night dance or a hot date!) It was exciting and fun while we were doing it, but I don't remember a time when we did not get caught. And, of course, we would end up being grounded for the whole weekend. What a waste of make-up. Still, it wouldn't be long before we were at it again. I guess we were just slow learners.
Other good friends of Gail's back then include Betty and Annette Irwin, Gwynn Griffith, Linda Reeves, Lucille O'Grady, Barbara Jo Fontenot, Teddy Nolan, Jolene Eaves, Eloise Foret, Deanie and Judy Elam, Jonel Swearingen, Anita Hebert, Cinda Petteway, Janice Munlin, and many others.
I always liked spending Saturdays at Gail's house. Her mom worked so Gail would prepare her favorite lunch for us. It included a can of shoestring potatoes (each) and a bottle of coke. Not very nutritious but oh, so good!
Once (and only once) when we were in high school Gail put a body wave in my hair. I told her that I would like to have just a little more body in my straight, shoulder-length hair. Being the generous person that she was, she immediately offered to put one in for me. She assured me that she was experienced since she had given herself one once and thought there was nothing to it. "Why, you just simply follow the easy step-by-step directions," she said. I was convinced she knew what she was talking about and agreed to come over after school and get it done. I must confess that my confidence was somewhat shaken when she told me to leave the perm rods and solution in my hair until 2:00 A.M. before rinsing it out. She was, however, the one with experience so I followed her advice. Oh, my! My shoulder-length hair ended up being a very short, orange-colored afro–probably the first afro ever seen in Port Arthur! I had to wear a scarf tied around my head to school and hope that no one dared pull it off. Needless to say we got a good laugh out of that one for quite a long time. After all, how can you be angry with someone who would say, "Well I followed the directions, I just don't know what happened! Mine didn't do that."
In the eleventh grade we were waiting in line to take our school pictures and I was complaining about never having a boy friend at picture time. (Remember how the girls wore a boyfriend's ring on a chain when going steady?) Anyway, Gail was going with J.K. Petteway by then so she took his ring off and put it around my neck saying, "There, you can wear J.K.'s ring. He won't care and no one will ever know who it belongs to." I still enjoy a warm smile every time I run across that picture. Gail was taking such good care of me. Of course, everybody wanted to know whose ring it was.
Gail and J.K. got married while she was in high school and after graduation I moved away. Therefore, we did not see each other very often through the years, but when we did get together it was as if we just picked up right where we had left off.
Gail was a very talented person and had her own woodworking shop in the garage. She cut out and painted different types of wooden crafts, many of which she sold in craft shows. There seemed to be no limit to what she could do. She did a great deal of carpentry work in her home and even built pieces of furniture. Everyone marveled at her abilities.
I am always impressed with people that are caring toward animals. In my book they are very kindhearted. Gail was one of those people. Much to J.K.'s dismay, however, she could not resist taking in strays. She had three dogs and a cat.
J.K. and Gail had been married for the past 41 years. They had four children, their oldest being a son named Trey. Next were two daughters, Terri and Vickie, and then their youngest son Lanny. The family suffered great shock and grief when Vickie died from a three wheeled Honda accident at the age of sixteen. They also have three grandchildren: Trey's daughter Chelsea, and Terri's two sons Kreig and Nicholas.
Gail was diagnosed with pancreatic cancer in January 2001 and fought a long, hard battle over the past year. I was able to visit with her a few times and talk with her on the phone a number of times. I never heard her complain or feel sorry for herself. J.K. took an early retirement from Southern Union Gas Company last summer to be at home with Gail. Connie and Gene Bourgeous were very close to Gail and J.K. and have been a tremendous support to the family throughout this difficult time. J.K.'s brother Coy Petteway and his sister Cinda Petteway Graves have also been a great source of encouragement, as have many others.
The world will always be a little sadder place for me without Gail in it, but I find such comfort in knowing that she had peace in her heart with God. All of us will one day come face to face with death as well, and when that time comes the only thing that will really matter is whether or not we have Christ in our hearts.
With Love,
Sandy Smith Steele
-----------------------------------------------------------------------------------------------------
FACULTY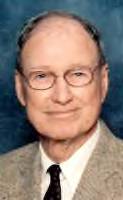 Clyde Morris Gott

Dr. Clyde M. Gott, 95, well known educator, scholar, athlete, adored husband, father, and grandfather passed away December 5, 2007 at his home in Fair Oaks Ranch, TX. His wife of over 70 years, Louise Marie Kneuper Gott, and his son were at his side.
He was born September 21, 1912, in Anahuac, TX, to James William Gott and Stella Palmer Gott who preceded him in death. Clyde grew up in the oil fields of East Texas and graduated from Hull-Daisetta High School. He quickly excelled as a scholar and an athlete playing football, basketball and baseball. He entered Southwest Texas State University on a football scholarship. Continuing to excel in athletics, he lettered every year in both football and basketball from 1931 through 1934. He was later inducted into the Southwest Texas University "T" Association Hall of Honor.
After earning a Bachelor of Science at Southwest, he returned to coach and teach at Hull-Daisetta High School where an amazing high school record was compiled there. Dr. Gott's 1936 and 1937 football team went undefeated 11-0-0 and 12-0-0, respectively. In 1938, Clyde moved to coach and teach in Smithville, his successor Coach Bill Stages kept the Hull-Daisetta winning steak going in 1938 and 1939 to a grand total of 43 consecutive wins.
After Smithville, his career took the following path: Vice Principal, Burbank High School, San Antonio; Vice Principal, Jefferson High School, San Antonio; Principal, Jefferson High School, San Antonio; Principal Jefferson High School, Port Arthur; and finally, Superintendent, Port Arthur Independent School District. In all, Clyde served as an educator for nearly five decades before retiring to Fair Oak Ranch.
During his transition Dr. Gott also completed a Master of Arts and an Education Doctorate at University of Texas, Austin. As a Superintendent, he was listed in Who's Who in the Southwest and South, Who's Who in Texas Today and Community Leaders of America. During his long education career, he belonged and participated in many professional organizations such as Phi Delta Kappa (President); Texas State Teachers Association
(President of Alamo District San Antonio and District 5); Port Arthur YMCA (President of Board of Directors); Port Arthur Lions Club (President); and Port Arthur Shrine Club (Mason). He was also a professional referee for football and basketball, officiating at the high school, college and professional levels. In 1982 he became a member of University United Methodist Church and served on various boards and was a Sunday school teacher until approximately 2002.

Dr. Gott was described by his peers and employees as an "energetic, resourceful, hardworking man who spent 50-80 hours a week on the job often drinking a Coke for lunch." He was also described as "extremely loyal and supportive of his employees." Those who worked for him as a Superintendent said he was "a professional who has the strength to make recommendations even if they were unpopular. He was extremely honest and takes responsibility for what happens."

Dr. Gott is survived by his wife, Louise M. Gott; son, Deene Gott and wife, Ruth; sisters, Edith Gott White, Mary Ruth Gott Reese; granddaughters, Kim Gott Judin and husband, Hank; Kay Gott Weatherford and husband, Mark; and great granddaughter, Grace Evelyn Judin. He was preceded in death by his brothers, Bevil Gott, E.B. Gott and Harley Gott.
Dr. Gott's family would like to extend their most sincere gratitude to Mrs. Maria Espinosa for always being there for Clyde in his time of need and to the staff of Vital Hospice for the care they provided.

The family will receive friends from 5:00 - 7:00 PM Monday, December 10, 2007 at Mission Park Funeral Chapels North. Funeral services will begin at 9:00 AM Tuesday, December 11, 2007 at Mission Park Funeral Chapels North with interment to follow at Mission Burial Park North. Services will be conducted by his nephew, Michael Gott, Evangelist. Contributions may be made to the Scottish Rite Crippled Children's Hospital for children or to the charity of your choice in Dr. Gott's memory.

You may sign the on-line guestbook under the obituary section at: www.missionparks.com
MISSION PARK NORTH
3401 CHERRY RIDGE
SAN ANTONIO, TX 78230
(210) 349-1414
----------------------------------------------------------------------------------------------------
Sara Harrison Bush

Port Arthur- Sara Harrison Bush of Port Arthur, Texas passed away on Wednesday, October 31, 2007 at her home surrounded by her family at the age of 78.

She was born in Port Arthur, Texas on September 18, 1929. She graduated from Thomas Jefferson High School and Sam Houston State University. Sara taught Senior English at Nederland High School for several years before going back to her alma matter for eight years and finishing her career at Thomas Jefferson. She was a lifelong resident of Port Arthur and a longtime member of First Baptist Church of Port Arthur.

Visitation will be on Friday, November 2, 2007 from 5 P.M. to 8 P.M. at Clayton Thompson Funeral Home. Funeral service will be at 10:00 A.M. Saturday, November 3, 2007 in the Thompson Memorial Chapel at Clayton Thompson. Entombment will follow in Greenlawn Memorial Park.

She is survived by her loving husband of 49 years, Carl E. Bush of Port Arthur,her daughters, Linda Bush Windel and her husband, Bill and their daughter, Jessica of Nederland, Lori Bush Harris and her husband, Stacy and their children, Alexandra, Rhys and Rhiley all of Chicago, Illinois and her son, Craig Bush and his wife, Alice of Vidor and their children, Jennifer, Robert, and one great grandson, Mackenzie.
-----------------------------------------------------
Roger Wayne Russell

(from the Beaumont Enterprise 1-26-07)
Roger Wayne Russell, 76, of Bridge City died Tuesday, January 23, 2007 at Christus St. Mary Hospital in Port Arthur. Funeral Services will be at 2:00 p.m., Sunday, January 28, 2007 at First Baptist Church of Port Arthur with Reverend Don Falke officiating. Burial will follow at Hillcrest Memorial Gardens in Orange. Visitation will be from 4:00 to 6:00 p.m., Saturday at the church.
Roger was born in Goose Creek, Texas on January 31, 1930. He graduated from Robert E. Lee High School in Baytown in 1948, began his college education and then joined the United States Air Force in 1950. He was sent to Japan in 1952 for 27 months. When he returned to the states in 1954, he married Peggy Rae Bittick. They were stationed in Topeka, Kansas, until Roger was discharged from the Air Force. He finished his education at Sam Houston State College in Huntsville, Texas, and they moved to Port Arthur in 1957 where Roger began his teaching career at Thomas Jefferson High School.
He worked for the Port Arthur Independent School District until 1973. The family moved to Bridge City, Texas at that time and he began working for the Bridge City ISD. He taught art in the classroom, was director of student activities, a counselor, and assistant principal during his working years. Upon retirement, he worked endless hours at his beloved First Baptist Church doing more things than this paper could hold. Even upon learning of his illness in August 2005, he continued working, visiting, writing cards and doing all he could for other people.
He is preceded in death by his parents, Holt and Lois Russell and is survived by his wife, Peggy Russell of Bridge City; sons and daughters-in-law, Steve and Kathy Russell of Bridge City and Randy and Helen Russell of College Station; daughters and sons-in-law, Jana and Bob Cash of Beaumont and Karen and Bryan Bozman of Bridge City. He is also survived by his brother, Rollin Russell of Canon City, CO and eight grandchildren, Bonnie Russell, Lindy Stuckey, Shelly Russell, Ryan Russell, Robyn Cash, Matt Cash, Kristi Bozman and Russell Bozman.
Serving as pallbearers will be Bill Carter, Mark Tolar, Thomas Robinson, Don Reeves, Mike Nicholas, Charles McBee, Albert Follett and Bart Bragg. Honorary pallbearers will be the Deacon Body of the First Baptist Church in Port Arthur.
Should friend's desire, memorial contributions may be sent to First Baptist Church of Port Arthur, 5000 Gulfway Dr., Port Arthur, TX 77642. 800 Highland Bridge City, TX 77611 409-735-7161 claybarfunerlhome.com
Skip Austin ------ He was a very nice and patient teacher. I took art in the 10th grade.
------------------------------------------------------
Mr. Stansell, Teacher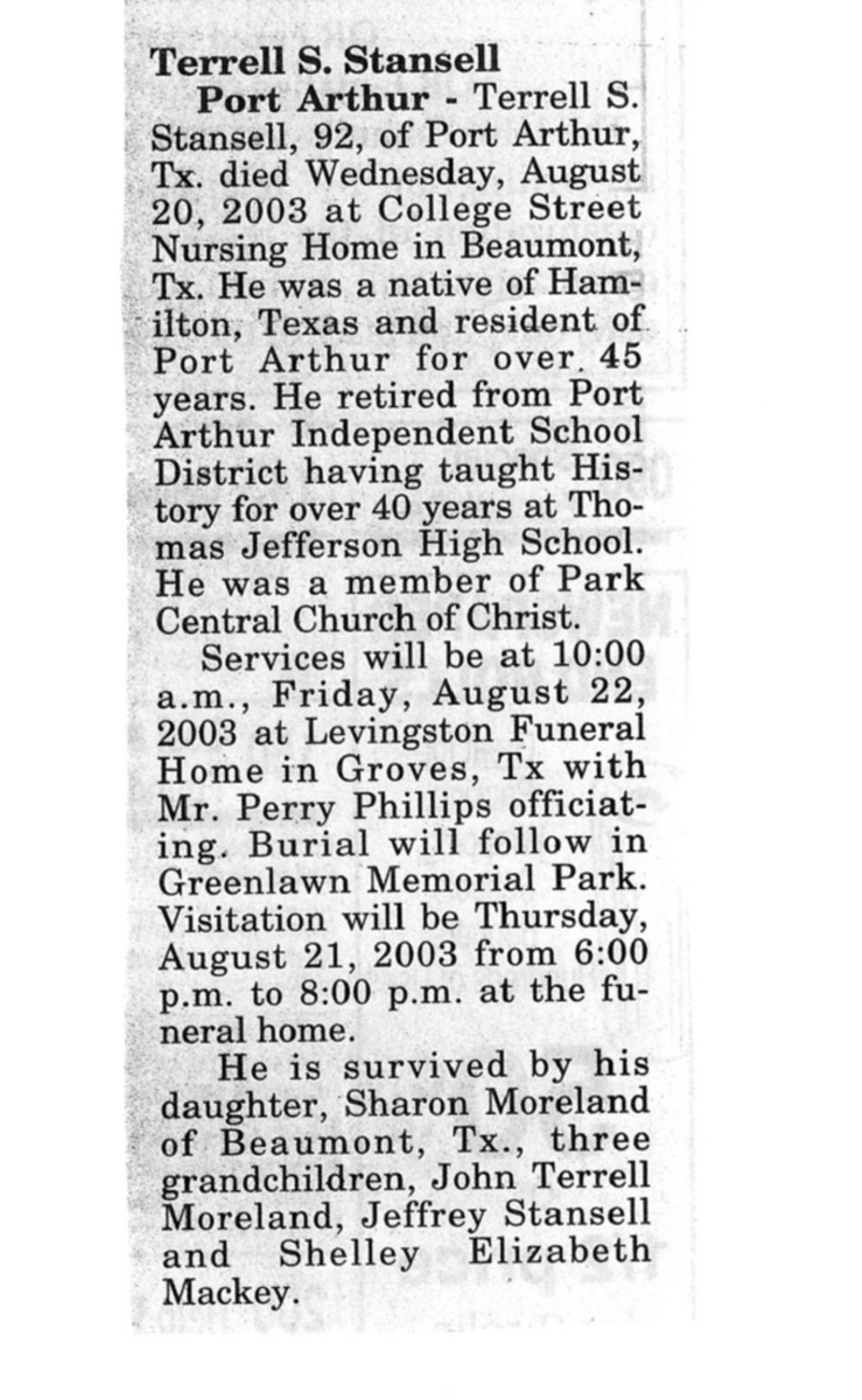 -------------------------------------------
Please add the attached .JPEG file to the TJ Class of '62 web site. The newspaper article states the day my aunt passed. The year was 1988.


Thanks.
Don Landry